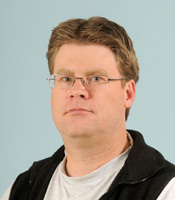 Record drug bust part of vicious circle
Last week we made headlines with a record drug bust after more than $1.2 million in drugs, cash, weapons, drug manufacturing equipment and vehicles were seized by the Lethbridge members of the Alberta Law Enforcement Response Team.
I commend the members of the LPS and the RCMP who make up the integrated Lethbridge team for their great work.
In the news conference, I was asked how this seizure impacts the city. Beyond preventing the obvious drug use, sales and potential fatalities, I mentioned how drugs and addictions are related to property crimes. I know many citizens have been victims of car prowling and residential break-ins to their homes, garages and sheds. Many businesses have also been hit by very organized thieves as was clear when a car dealership had dozens of wheels and rims stolen from new cars on their lot not too long ago.
The point is, all of these thefts of property are done to convert the property into cash. Much is to feed addictions, some will be because that is how people choose to make money, and some will be tied to organized crime groups who view the thefts, fencing, sale and conversion of stolen property to cash as part of an elaborate production line.
Last week, I was at a meeting in Calgary with the other Chiefs of Police from throughout Alberta and we are all seeing a spike in our property crimes. Everything from car prowlings, residential break and enters and vehicle thefts to commercial break-ins, heavy equipment thefts and other elaborate mass thefts is going somewhere. It has been my experience over 26 years that many of the items of greater value are not staying with the local addict or thief or their drug dealer. Property is bulky, has identifying numbers and brings heat as it accumulates. Cash is the preferred commodity. So, like other places I have worked, there is a good probability that items of significant value are going to a person or group who acts as a fence – a warehouse or clearing house if you will – to move the stolen items locally, regionally, nationally or internationally. My experience has also been that the bigger ticket items will eventually intersect with an organized crime group.
Speaking from my experience in other jurisdictions, people often dismiss property crime as "that's why I have insurance." That may be, but this attitude has a lot of negative impact on all of us. The obvious is that it does nothing to stop the cycle of theft fuelling addictions, so we all have to continue to deal with the asinine thefts. My other observation is when citizens adopt a "who cares" attitude, to a degree our courts may take a softer position on penalties for property crime thinking that because there was no physical harm there is less impact on the victims. Thankfully, it appears Alberta courts have not taken that position. Finally, the one that impacts us all is it causes our insurance rates to spike.
Based on the size of the recent drug bust, I am confident there is a significant stolen property side that we have yet to uncover in the city and surrounding area, or linked to a larger city. That correlation between stolen property-cash-drugs has been the norm everywhere else I have served and we need your help. You can help us by using some common sense and alerting us to suspicious transactions. If you can buy a piece of heavy equipment that should be $100,000 for $30,000 – there's likely a reason. If you can buy a Super Duty truck for half the price, there's likely a reason. If you have to pick-up your kijiji purchase at a storage unit full of similar items – there's likely a reason.
That information helps the police do our job and disrupting that stolen goods-cash-drugs cycle will give all stakeholders some precious time to try and address the addictions plaguing and killing people.
LPS has a full time Priority Crimes Unit and the officers staffing this unit do an outstanding job at addressing property crime in the city. We also have outstanding LPS officers in ALERT who are doing great work in our own backyard. Part of their mandate is to tackle anything that involves organized crime. What we need are the tips, the information to expose those people warehousing and fencing your stolen items.
If you have any information on who is behind any thefts in southern Alberta, where stolen property is being taken in, warehoused or sold, we would appreciate your tips and will investigate. Tips can be reported to police at 403-328-4444, or if you wish to remain anonymous call Crime Stoppers at 1-800-222-8477 or submit anonymous Crime Stopper tips online at
http://www.tipsubmit.com
.